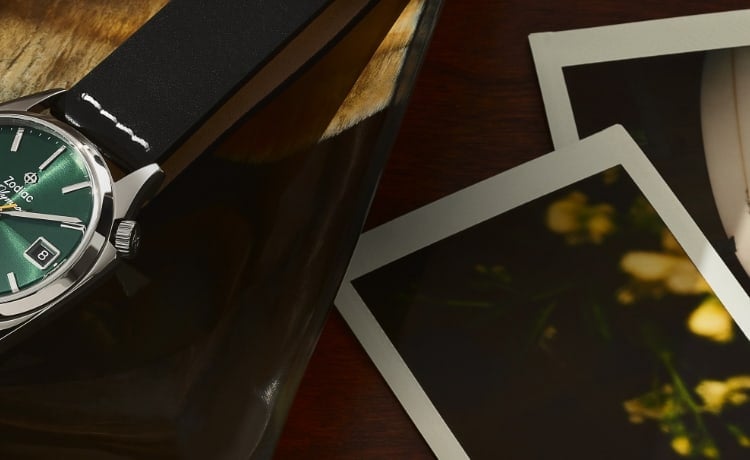 A MODERN TAKE ON ONE OF OUR
FAVORITE HERITAGE PIECES.
Featuring an iconic Manta Ray shaped case, unique four quadrant dial finish, Swiss-made STP 1-11 automatic movement, and Italian leather strap, the Olympos does exactly what it needs to - it tells time with precision and personality.
Shop Olympos Dress
Shop Olympos Field
ZODIAC + STP: A LEGACY
For 140 years, Zodiac has dedicated itself to the precision and craftsmanship associated with Swiss timekeeping. With innovation always at the forefront, Zodiac and Swiss Technology Production (STP) have come together to create a standard of expertly crafted in-house mechanical movements - the movement that powers Zodiac's most iconic timepieces.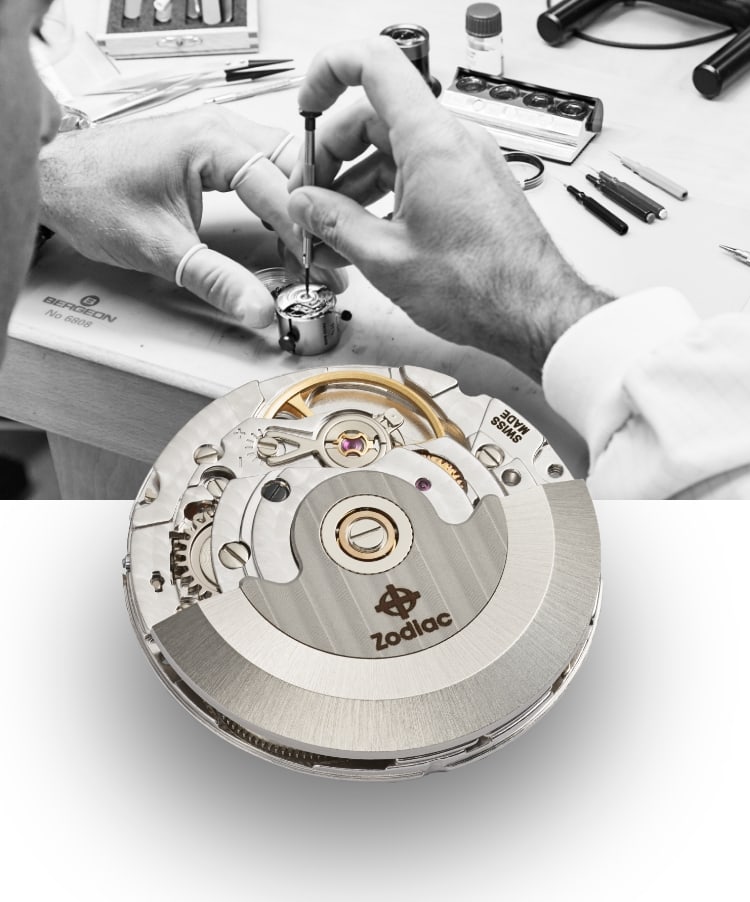 Together, Zodiac and STP have challenged boundaries, pushed the limits of design, and innovated to create highly technical and dynamic timepieces, with experts bringing this vision to life in state-of-the-art facilities located in the heart of Switzerland.
Shop Olympos