70 YEARS AGO, Zodiac launched the Sea Wolf Diver. A design rooted in watchmaking history and built to function as a true tool watch, the Sea Wolf Diver became an iconic timepiece meant to be worn and worn well.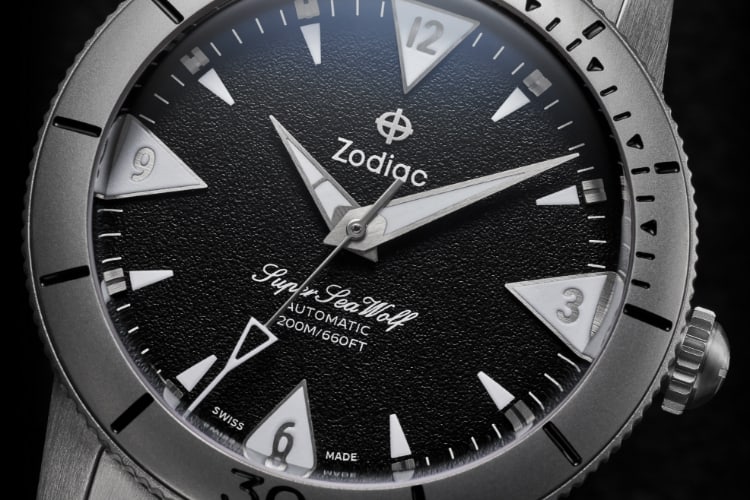 Today, the Super Sea Wolf Skin Diver has been modernized but maintains the original case shape and the iconic shark tooth hour markers that inspired a generation to get out in the open water. Complemented by a classic three-link stainless steel bracelet, the Super Sea Wolf Skin Diver holds a Swiss-made STP 1-11 and is water resistant up to 200 meters.
Shop the Super Sea Wolf Skin Diver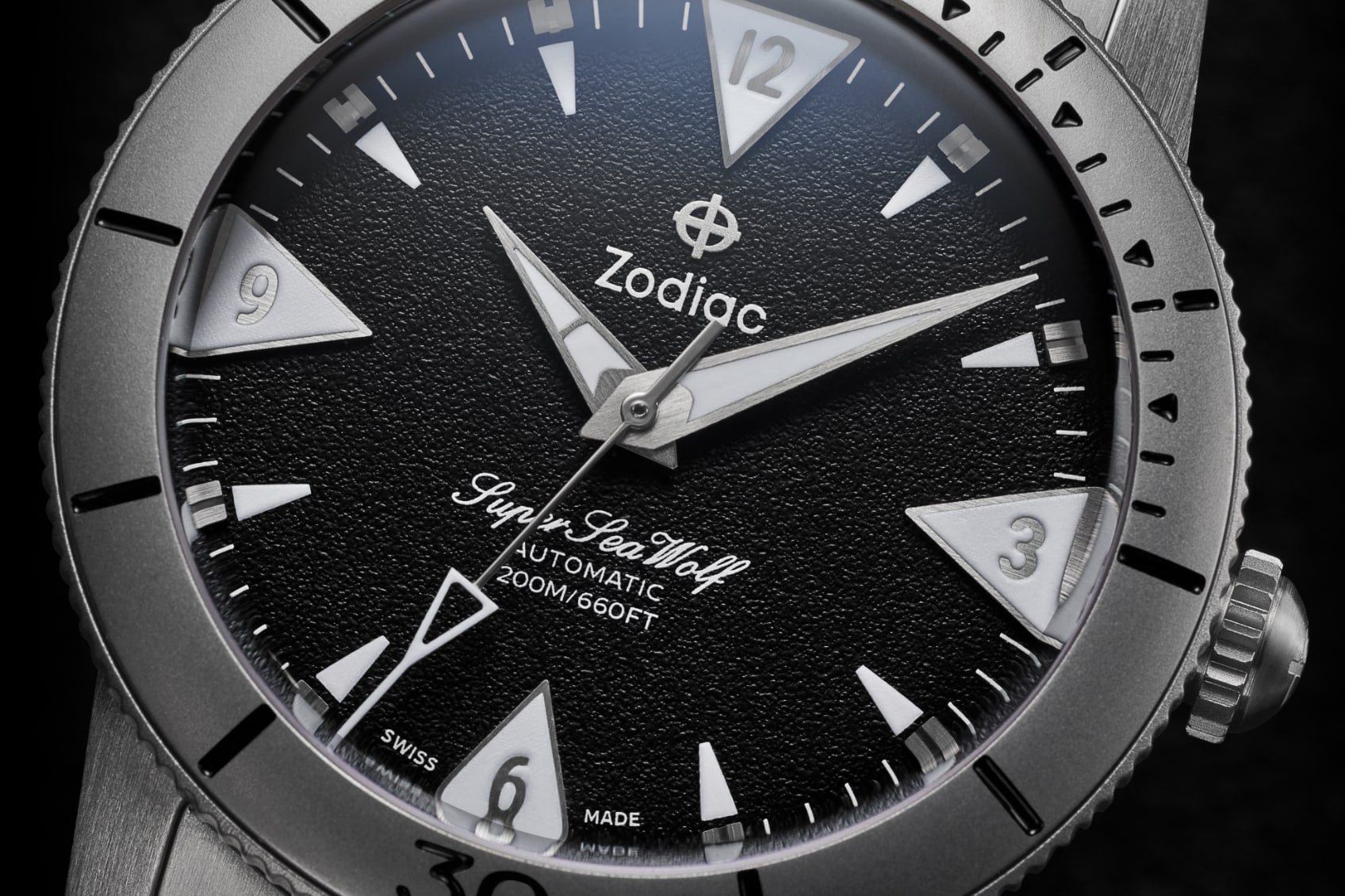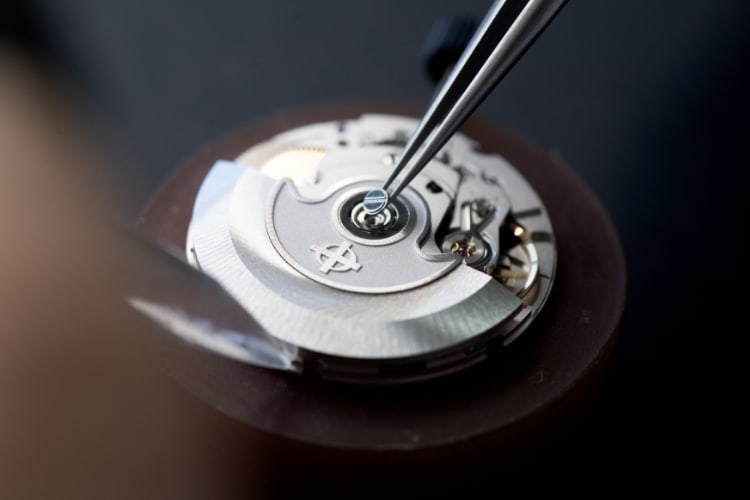 ZODIAC + STP: A LEGACY
For 140 years, Zodiac has dedicated itself to the precision and craftsmanship associated with Swiss timekeeping. With innovation always at the forefront, Zodiac and Swiss Technology Production (STP) have come together to create a standard of expertly crafted in-house mechanical movements - the movement that powers Zodiac's most iconic timepieces.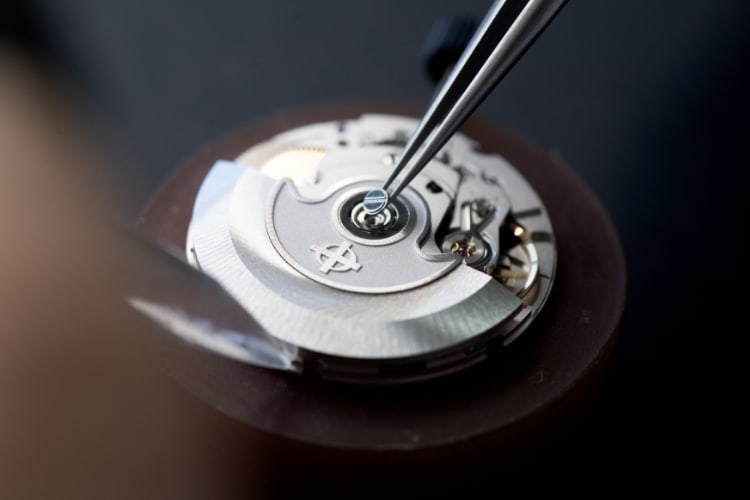 Together, Zodiac and STP have challenged boundaries, pushed the limits of design, and innovated to create highly technical and dynamic timepieces, with experts bringing this vision to life in state-of-the-art facilities located in the heart of Switzerland.
Shop the Super Sea Wolf Skin Diver