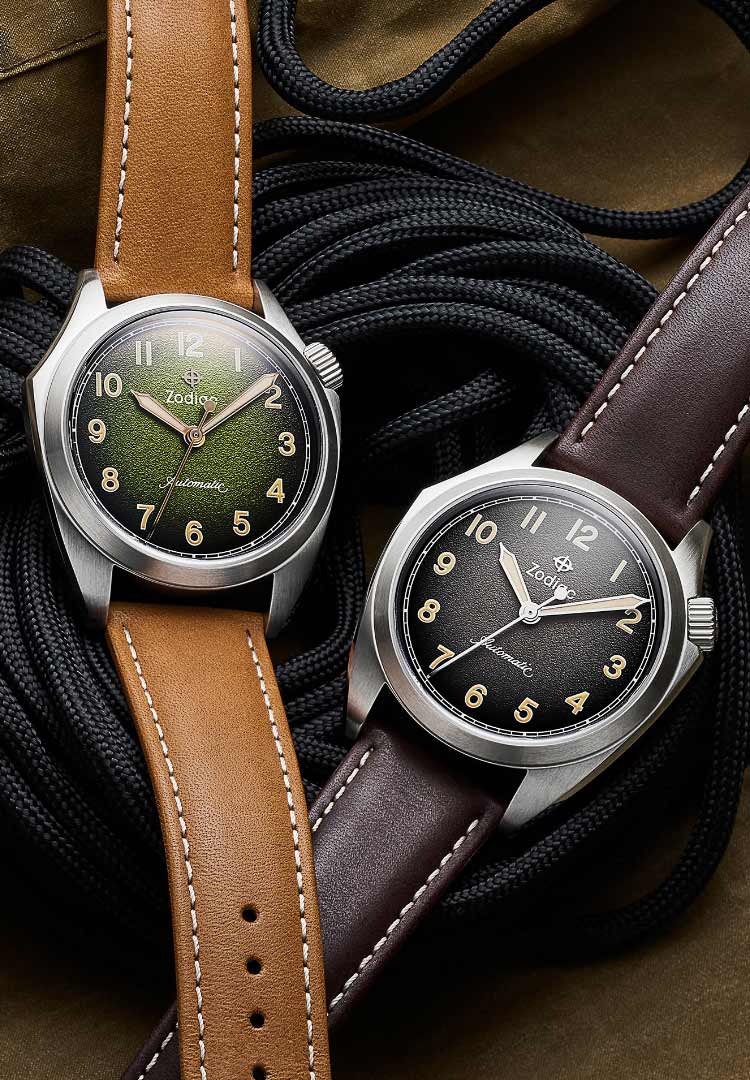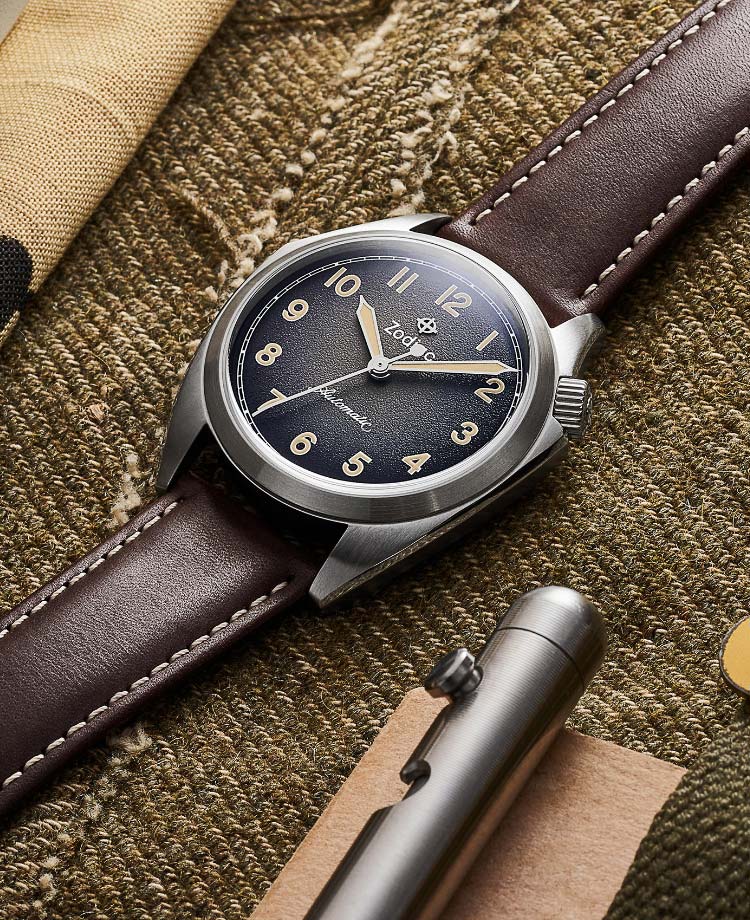 UTILITY DRIVEN
Built for the modern adventurer, the Olympos Field is a more rugged take on one of our favorite legacy pieces and does exactly what it needs to - it tells time with precision and dependability.
Explore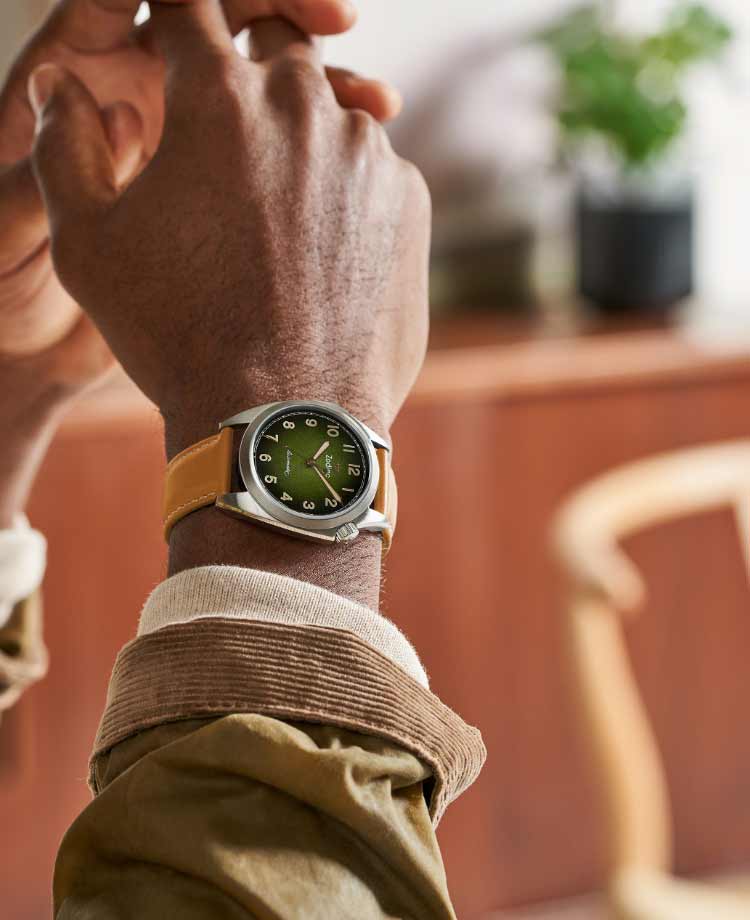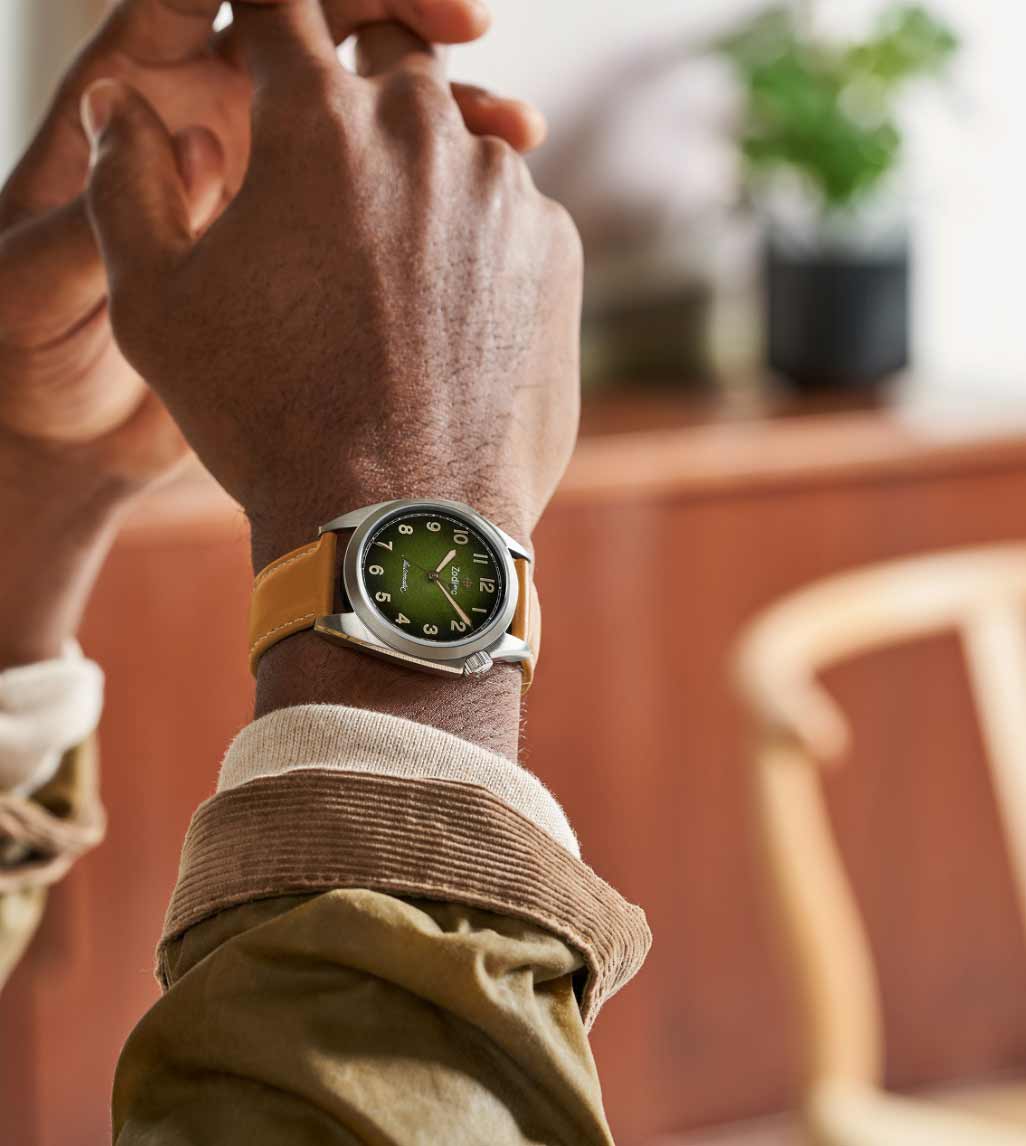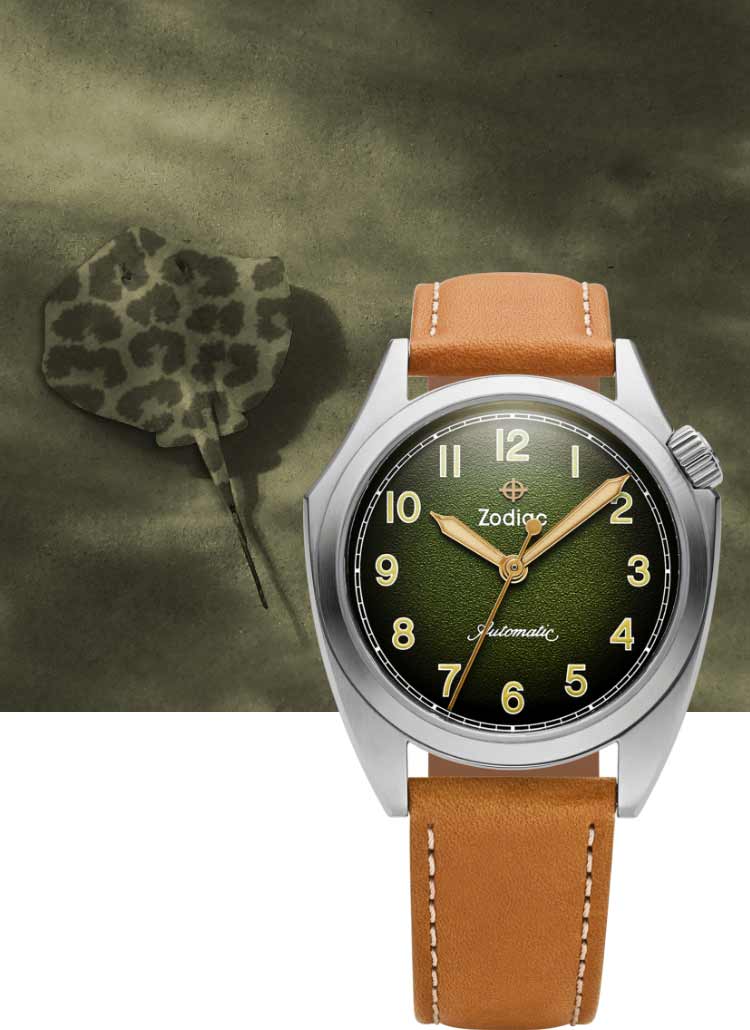 Originally released in 1961
The Zodiac Olympos was a highly distinctive watch, nicknamed the "manta" due to its unique manta ray shaped case. Today's Field re-issue stays true to the watch's heritage roots while updating the materials to suit modern trends and utility.
Explore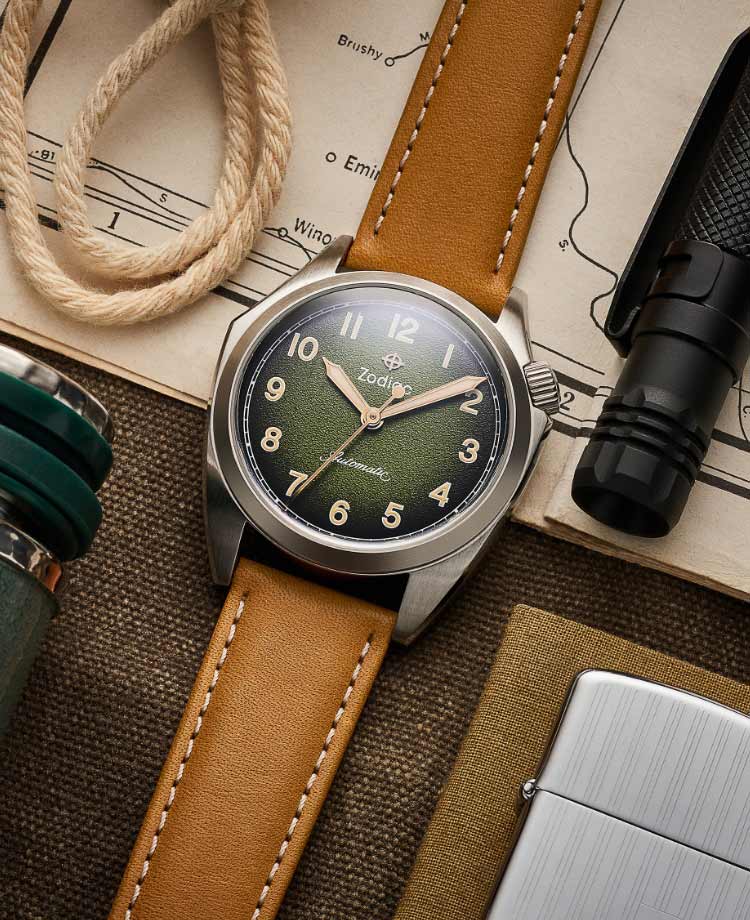 BEHIND THE DESIGN
HACKING
One of the most notable features distinguishing early field watches was the ability to stop the second hand when setting the time. Known as "hacking", this feature enabled soldiers to sync their watches precisely with obvious utility in coordinating battlefield operations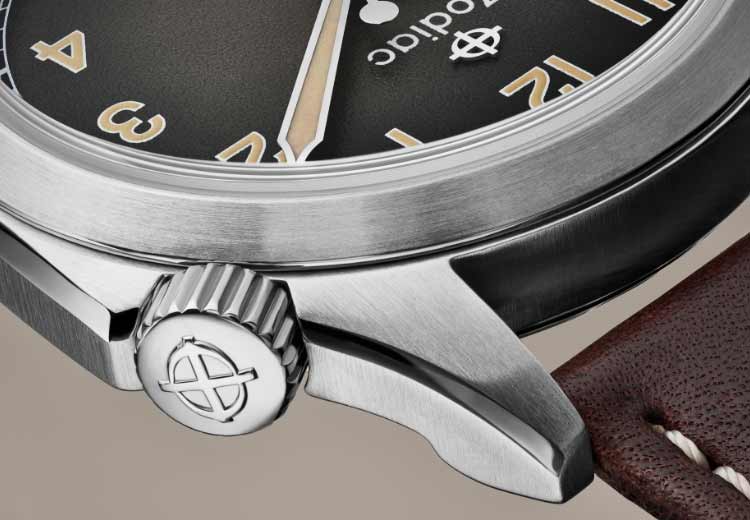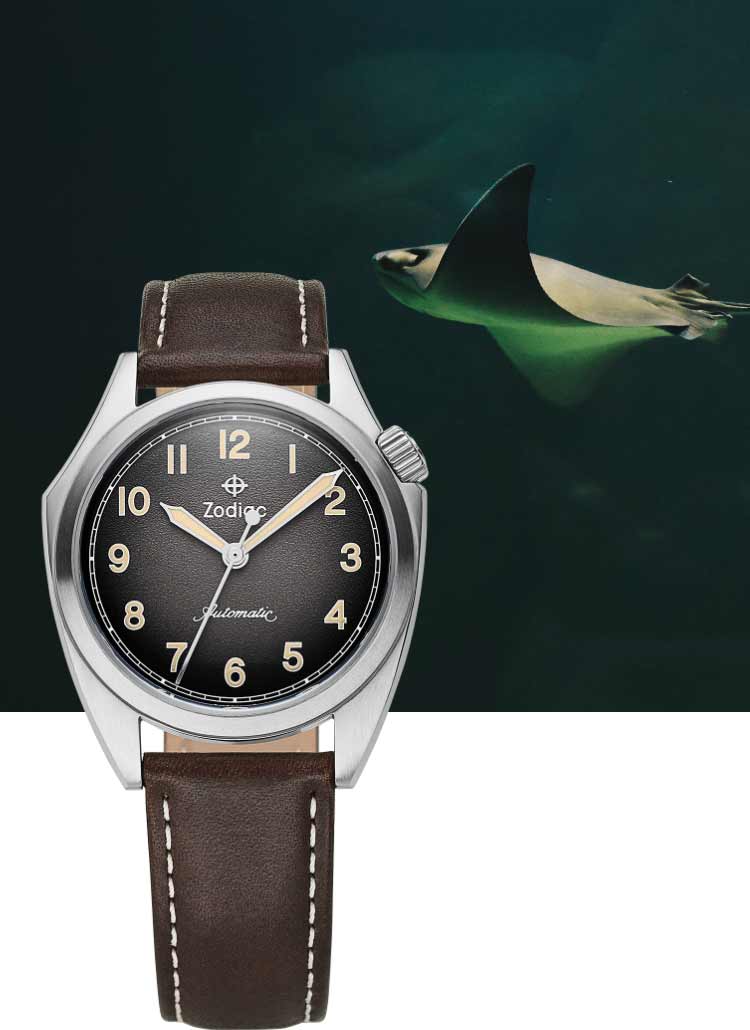 A vintage fan favorite, made
modern and practical
Featuring the iconic manta ray shaped case, the Olympos Field is another testament to the legacy of the visionary watchmakers of the past.
Explore